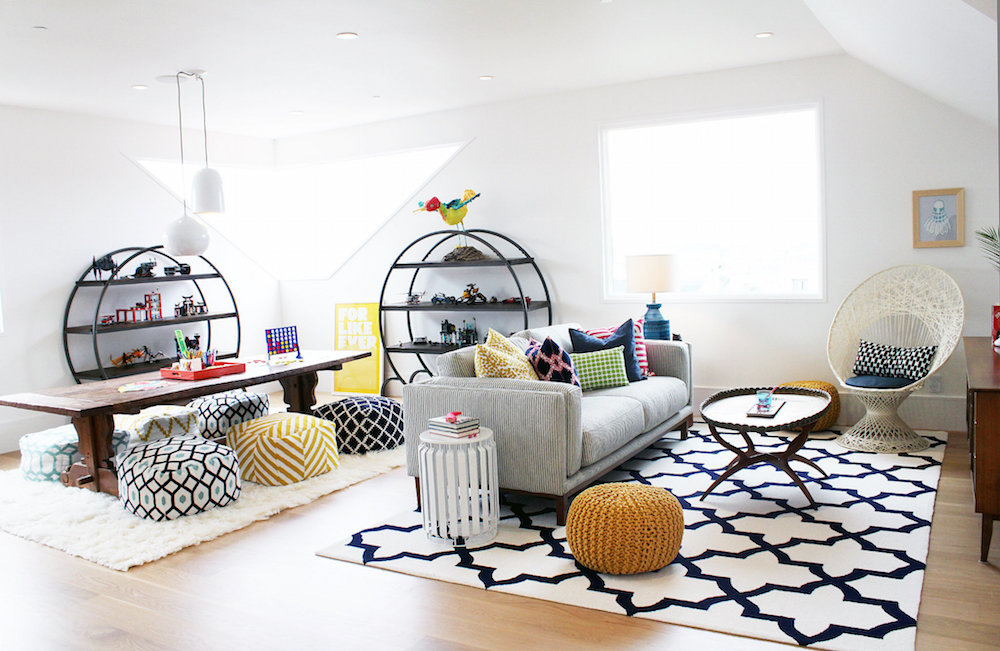 Many homeowners want to change their home's decor but think they can't afford it. Some even feel they should use the money to pay off their mortgage. However, revamping your home decor doesn't have to cost you a bundle. All it takes is creative thinking—colours, placement, and the mood you want to set. You'll be surprised how small changes can add flavour to your lifestyle without spending a lot of money.
Simplicity is bliss
Less means more in terms of style and overall look. Clutter-free spaces make your home appear larger in size. So the first step of any makeover should be to tidy up. Store away any item that you will not need for the season like heavy blankets and clothing.
Cover your furniture
Slipcovers give any room a fresh new makeover. Not only do they conceal old upholstery, but changing the entire colour palette of the room becomes a snap. In addition, slipcovers are inexpensive and easy to clean.
Dark colour furniture creates a warm, cozy feeling in the winter but might be a bit too much for summer. Simply toss on a white slipcover to create a cool atmosphere for those humid days.
The trick with slipcovers is to use them to match furniture pieces—both in colour and style. Change the hues in your room to transform the mood. Turn an old couch into a beautiful new sofa. The possibilities are endless.
Add flair with pillows
It is always a wise investment in furniture to go with neutral shades because the classic look will never go out of style. However, that doesn't mean you have to sacrifice fashion for function. Pillows are an excellent way to bring current design trends into your home without breaking your budget. Select pillows in different sizes, patterns, and textures to add some flair to your rooms.
Get an area rug
Area rugs are a great example of how you can creatively redecorate your home without making permanent changes. Area rugs do two jobs; they make your room cozier and add a touch of sophistication.
Don't invest in expensive and huge carpets. Select something that won't challenge your space, but rather complement it.
Create ambiance
Beyond creating a very romantic mood in your home, candles are an easy way to make your environment more pleasing to the eye. Don't be a slave to symmetry. Buy candles in all shapes and sizes from pillars to tea lights. Choose your colour palette based on the season: autumnal burgundies and browns for the colder months, peaches, and pastels for summertime.
Bring the outdoors inside
What better way to bring the outdoors in than growing a windowsill garden right in your own home. Select your own seeds, from petunias to lush marigolds. You're guaranteed cheerful blooms all year round!
Not only do plants add grace to your look, but research shows they also improve your health. Plants work hard to clean your air of toxins and reduce stress.
Add flavour to walls
People have a love/hate relationship with wallpaper. Truthfully, there is nothing easier to install than wallpaper to create that instant wow-factor. Nowadays wallpaper coverings have come a long way in both patterns and colours, so you really can find a style that suits your tastes. You don't need to wallpaper your entire living space; instead, select one of two parallel walls to cover that will complement your existing decor.
Make it picture perfect
You can make a bold statement in your home's décor by simply picking up a few basic and inexpensive picture frames. Then, buy a whole selection of patterned wrapping paper (yes, the kind you use to wrap presents!) to frame. It's an easy and interesting way to add a bit of interest to an otherwise standard-looking wall.
Create visual effects
Place large glass jars or carafes of various sizes around the house. Fill with delicious home-baked cookies, pasta, legumes, and other colourful food, or display vibrant fresh blooms. You can even fill the jars based on the season. For example, cinnamon hearts in February and candy canes at Christmas.
Lighten up your space
Lighting is the most important aspect of a home makeover. The right mix of lights can bring a room to life. Pay attention to your kitchen since it's the gathering spot in most homes.
If you've given your home a complete makeover and it still doesn't feel right, the problem may be your selection of lighting.
By incorporating some of the above ideas, you can inexpensively transform your home into a comfy, cozy haven that you will be proud to share with your family and enjoy with friends.